VITAMIN C Energizing and Illuminating Sheet mask
For all skin types
At a glance
Moisturizes skin
Helps refresh dull, tired skin
For energized, softer skin
Grapefruit and goji berry extracts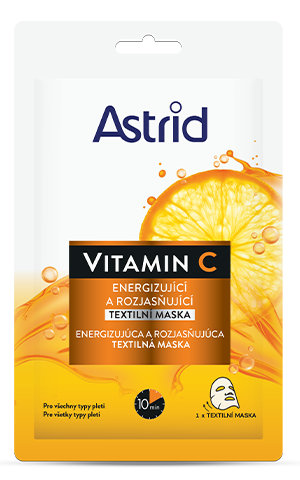 VITAMIN C Energizing and Illuminating Sheet Mask is a perfect treat for a hydrated skin that looks energized, refreshed and radiant. The mask is infused with a serum which includes a powerful combination of Vitamin C, Grapefruit and Goji berry extracts, known for their antioxidant, revitalizing and brightening properties, helping to refresh dull and tired skin. After the use the skin feels fresher, energized and softer.

Dermatologically tested.

1. Open the packaging in the identified edges.
2. Unfold the mask and carefully apply it on cleansed face, avoiding the eye and lips area.
3. Remove the protective film.
4. Leave on the mask for 10 minutes.
5. Remove the mask by gently peeling off from the edges. Massage the excess product on your skin, to be absorbed completely, or use a cotton pad to remove it.