At a glance
Refreshes
Relieves tired feet
Mentol
Cooling effect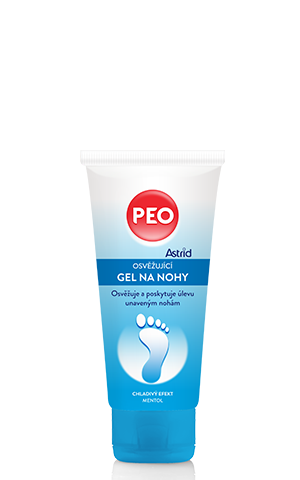 PEO Refreshing foot gel with ultra-light, oil-free formula instantly relieves fatigued and swollen feet, while replenishing skin moisture.


• With tea tree oil, known for its antiseptic, antimicrobial and tonifing properties to fight against itching between the toes, and allantoine to protect and help relieve heavy legs pains and tiredness
• With refreshing menthol to leave a burst of freshness and a pleasant cooling feeling on the skin.


Dermatologically tested.


100 ml

Apply 1-2 times per day on clean and dry feet and gently rub.