At a glance
24h protection
Refreshes shoes and sports gear
Light fresh fragrance
Fast-drying composition
Odour Neutralizing Technology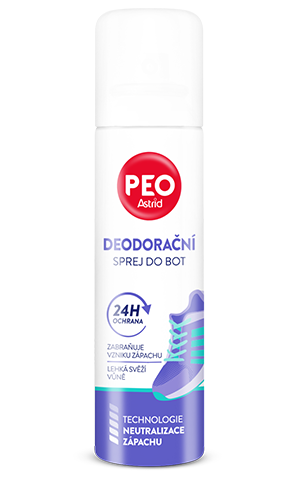 PEO deodorant shoe spray with quick-drying composition effectively eliminates shoes odor and leaves shoes fresh.



With Odour Neutralizing Technology protects shoes against odor for up to 24 hours.
Specially formulated to neutralize odors in shoes.
Keeps shoes fresh, dry and odour free.
Light, quick-drying composition with a light fresh citrus scent.


150ml

Shake well before use. Spray/apply evenly inside footwear before and/or after use and leave to dry. For optimum results use in combination with the product PEO antiperspirants spray for feet.