PEO Foot Cream for Cracked Heels
At a glance
24h hydration
Nourishes the cracked skin of the heels
Intensive effect
Perfume-free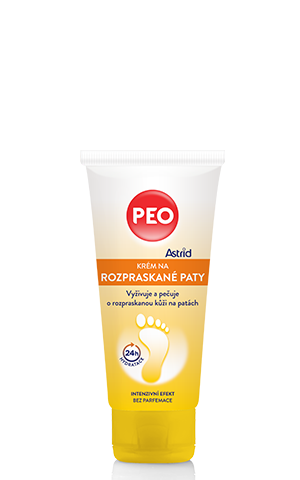 PEO cream for cracked heels is an intesively nourishing while easily absorbed cream that provides ideal relief to feet with extremely dry, hard and prone to cracking skin.


• Properly cares rough, hard and calloused skin surface while helping fighting against cracked heels.
• With urea to help replenish the natural hydration of dry/very dry skin.
• Softens and regenerates the cracked skin appearance, leaving your feet skin silky soft and smooth all day long.


Fragrance free.
Dermatologically tested.


100 ml

Apply 2 times per day onto clean, dry feet, focusing on hardened, calloused skin of heels.