PEO Antipespirant Deo Foot Spray
At a glance
24h deo protection
Perspiration and malodor prevention
Fast-drying composition
Refreshing efect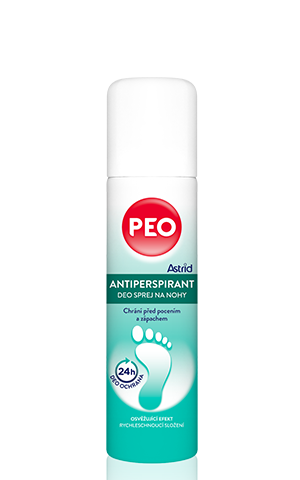 PEO Antiperspirant foot spray is specially developped to help protect feet against odor and sweating.


• With an effective combination of antiperspirant and deodorant ingredients to help provide long-term protection against wetness.
• Provides 24h protection from the formation of unpleasant odours.
• Refreshes hot, tired feet
• Provides a pleasant, cooling feeling leaving the feet freshly fragranced.


Dermatologically tested.


150 ml

Shake well before use. Apply the spray evenly from a distance of 10-15 cm on dry and clean skin of feet, especially on the feet and between the toes.