ADAM Anti-Perspirant Deo Spray Energizing
At a glance
48Η wetness protection
Sweat absorbing formula
Long lasting fragrance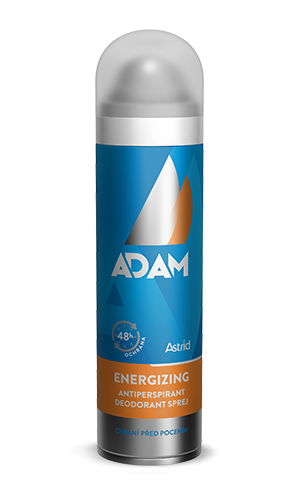 Adam Energizing Anti-Perspirant Deo Spray has a clinically tested composition and 48h advanced formula that ensure effective of protection against perspiration and unpleasant odor. It regulates perspiration and brings a feeling of pleasantly dry skin and long-lasting freshness.
Dermatologically tested.
150 ml

Shake well before use. Apply to underarm only. Hold spray
perpendicularly and apply from a distance of 15 cm. For external use only.