BEAUTY ELIXIR Silky cleansing oil
For all skin types
At a glance
Hydrophilic oil
Cleans & removes make-up
No drying out the skin and gives softness
Precious oils softening complex
Bisabolol & Vitamin E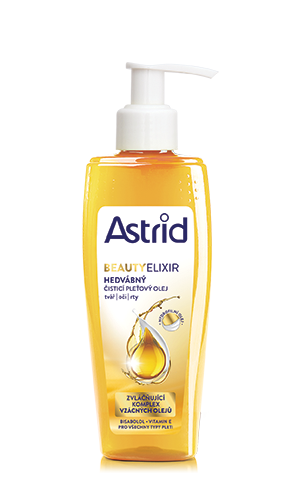 SILKY CLEANSING OIL offers luxurious & powerful skin cleansing, as it effortlessly removes, even most stubborn makeup and impurities from face, eyes and lips, helping protect the skin's hydrolipid film for radiant, silky soft and healthy looking skin. Skin feels luxuriously purified, hydrated, nourished and provided by a radiant look.




SMOOTHING PRECIOUS OILS COMPLEX
• Pistachio oil, known as the symbol of wellness, helps protect against ageing and skin dryness.
• Apricot oil, rich in vitamins and known for its antiageing properties.
• Olive oil, contains nature's most powerful anti-oxidants.
• Almond oil, with a high content in Vitamin E and an excellent source of fatty acids, known for nourishing and purifing the skin.


Ofthalmologically & Dermatologically Tested


145 ml

Dispense 4-6 pumps to dry hands and gently massage onto a dry face and emulsify with lukewarm water until it turns into a luxurious, lightweight milk. Rinse thoroughly. For maximum removal of eye makeup finish off with a cotton pad.