SPORTS ACTION Warming Massage Cream
At a glance
Helps muscles' relaxation
Suitable before and after physical exercise
With warming Camphor and Pepper Extract
Non Oily, Easy to absorb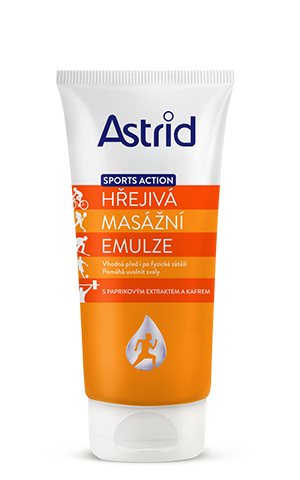 SPORTS ACTION Warming Massage Emulsion, enriched with Pepper Extract and Camphor, provides a warming and relaxing aeffect to sore/tired muscles. It is ideal to massage onto body, so as to warm it up, before physical exercise. After physical exercise, it promotes the quicker relaxation of the muscles. Suitable both for athletes and for common use. It is a non-greasy formula, easy to wash off, without drying out the skin.

Dermatologically Tested
200 ml

Apply a thin layer on skin and massage in a circular motion.