SPORTS ACTION Cooling Massage Cream
At a glance
Helps remove fatigue
Suitable after physical exercise
With refreshing Menthol
Non Oily, Easy to absorb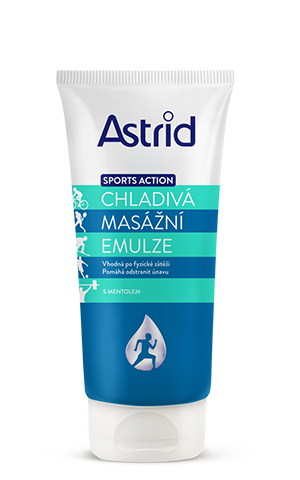 SPORTS ACTION Cooling Massage Emulsion offers you a feeling of relaxation and helps remove fatigue. Thanks to Menthol, while massaged onto body, after physical exercise, it helps comfort strained muscles and offer a long lasting refreshing feeling. Suitable both for athletes and for common use. It is a non-greasy formula, easy to wash off without drying out the skin.

Dermatologically Tested
200 ml

Apply a thin layer on skin and massage in a circular motion.