PEO Protective Foot Spray
At a glance
Antifungal effect
Protects against creation of mildew causing itching
Returns comfort feeling
Fast-drying composition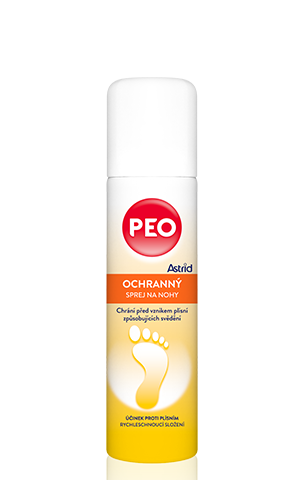 PEO Protecting foot spray is specially formulated to help the treatment and care of feet affected by fungal infections.


• With Tolnaftate, a known active ingredient for its antifungal properties that helps prevent the formation and recurrence of fungi on feet and toenails.
• Quickly and effectively cares for the discomforts of your feet.
• Offers a cooling feeling on the skin


Dermatologically tested.


150 ml

Shake well before use. Apply 2 times a day on washed and dryed places of feet skin, which are threatened by fungi. Continue applying for 2 weeks after symptoms have resolved.